---
---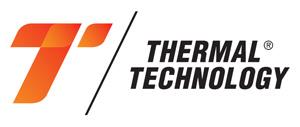 The ultimate in performance tire warmers!
Used by top level championship winning teams at all levels of competition, from MotoGP, WSBK, WSS, BSB, MOTOAMERICA, and more.
EVO DUAL ZONE - Maximum level model used from Worldwide Championship teams.
Made with a Nomex fabric (interior & exterior) with our new TDH (Total Diffusion Heater) fabric core. These tire warmers feature 2 independently managed heating areas, complete with sensors managed by a central control unit ensuring a completely even temperature across the entire surface of the tire.
This eliminates a common problem with conventional tire warmers where the top of the tire would always be the warmest and the bottom the coldest - leading to a loss of consistency and stability on track. Our intelligent design allows for peak temperatures (controllable) of up to 120° Celsius.
Custom colors and logos can be added to the EVO DUAL ZONE Tire Warmers upon request (additional fee applies).  S and M size are available as a special order.
Technical Data:
Black Aramid Nomex fabric.
Adjustable temperature range up to 120° Celsius
Double thermo-reflective layers.
Transversal and longitudinal electric layout.
Aramid Nomex fabric in contact with tyre and heating element.
Velcro closure on the orange tie with black silicon control unit.
TT embroidery on the external cloth in 2 positions.
Elastic stretcher on conformed miniskirt and in relief on the electrical part to ease the assembly.
Current: 115V (for US plugs - if you need these for European plug styles, please let us know!).
Power usage: Front Tire Warmer - 370W; Rear Tire Warmer: 560W.
Temperature control with the electronic unit and probe.
Carbon Fiber resistors with an aluminum diffuser.
1,80m bipolar cable.
Available in multiple sizes:
TE_EVO_DZ_S
S
120
On request
TE_EVO_DZ_M
M
160
On request
TE_EVO_DZ_L
L
180
TE_EVO_DZ_XL
XL
190/200
TE_EVO_DZ_XXL
XXL
>205
---