---
---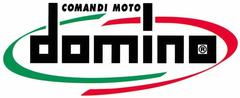 Made of lightweight aluminum with titanium hardware, the XM2 Throttles represent the ultimate in lightweight performance and includes three different cams to allow you to adjust the pull.
These are used by the pros in MotoGP & Moto 2 racing, and now they are available for your bike!
XM2 Throttle Cables are required for this kit!
(Universal and Specific bike fitments are available).
GRIPS ARE NOT INCLUDED AND MUST BE ORDERED SEPARATELY

| MAKE | MODEL | YEARS |
| --- | --- | --- |
| APRILIA | RSV4 | 2009 - 2009 |
| APRILIA | RSV4 1100 FACTORY | 2019 - 2019 |
| APRILIA | RSV4 FACTORY | 2010 - 2011 |
| APRILIA | RSV4 FACTORY APRC | 2012 - 2015 |
| APRILIA | RSV4 R | 2010 - 2011 |
| APRILIA | RSV4 R APRC | 2012 - 2015 |
| APRILIA | RSV4 RF | 2015 - 2019 |
| APRILIA | RSV4 RR | 2015 - 2019 |
| APRILIA | TUONO V4 R | 2012 - 2012 |
| DUCATI | 1098 | 2007 - 2008 |
| DUCATI | 1098R | 2008 - 2009 |
| DUCATI | 1098S | 2007 - 2008 |
| DUCATI | 1198 | 2009 - 2010 |
| DUCATI | 1198R | 2010 - 2010 |
| DUCATI | 1198S | 2009 - 2010 |
| DUCATI | 1198SP | 2011 - 2011 |
| DUCATI | 848 | 2008 - 2010 |
| DUCATI | 848 EVO | 2011 - 2013 |
| HONDA | CBR1000RR | 2008 - 2016 |
| HONDA | CBR600RR | 2007 - 2016 |
| YAMAHA | YZF-R1 | 2009 - 2017 |
| YAMAHA | YZF-R1 | 2015 - 2018 |
| YAMAHA | YZF-R1M | 2015 - 2018 |
| YAMAHA | YZF-R1S | 2016 - 2018 |
| YAMAHA | YZF-R6 | 2008 - 2016 |
Will not work on Bikes that are Fly-by wire (like the BMW S1000RR and the Ducati Panigale)
---